The effectiveness of the Florahumus growth stimulator used in as a spray applied three times during the vegetation period (phase of 6 leaves – in autumn, after the spring start of vegetation and in the flower buds phase), at a dose of 200 g/1000 dm3 of water, indicating:
20% increase in dry matter of the aboveground part in the BBCH52 phase,
23% increase in dry matter of the root part in the BBCH52 phase,
increase in chlorophyll content in the leaves,
improving NPK CaMg uptake by plants from soil,
10% increase in seed yield.
Interesting results were obtained for combinations with NPK fertilisation reduced by 40%. When sprayed with the preparation, similar results of seed yield to the reference combination with standard NPK fertilisation were come to. Other measured characteristics were clearly higher than those of the reference combination.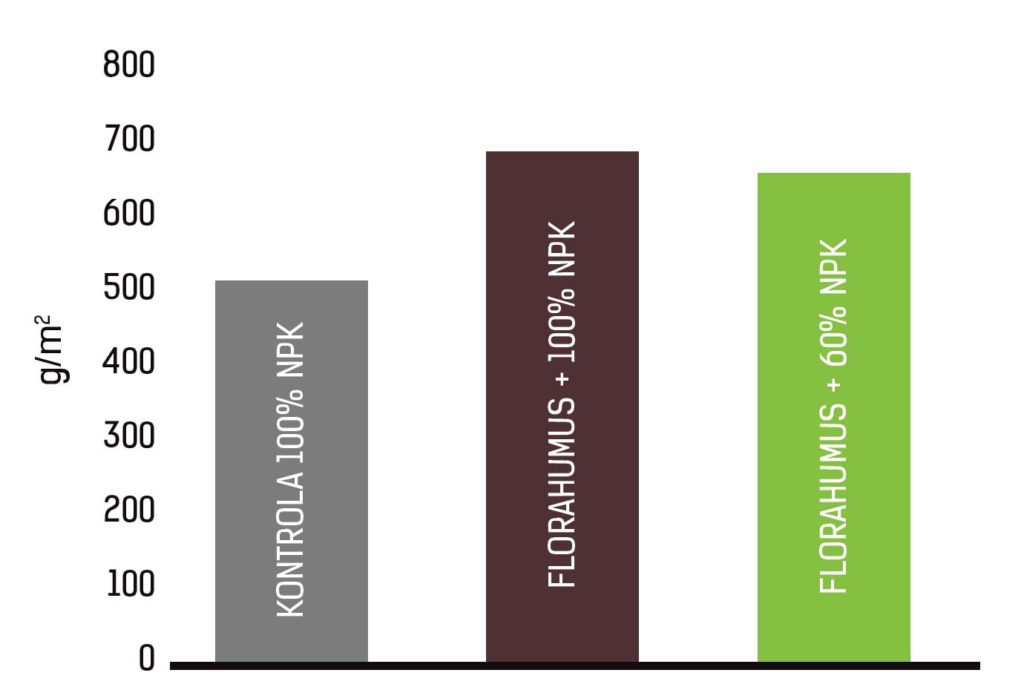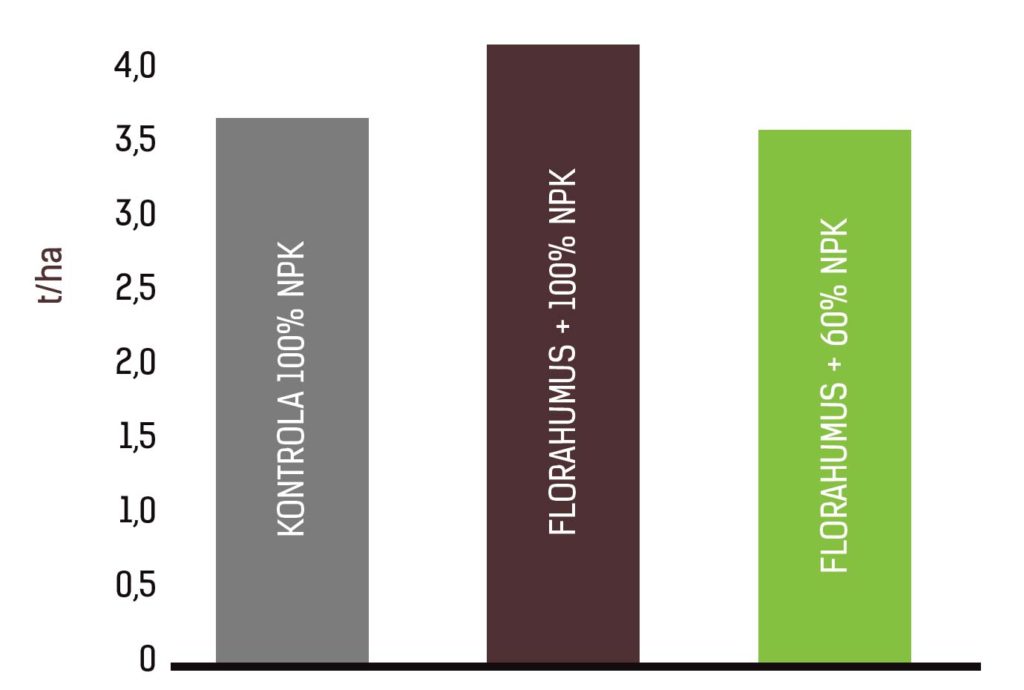 The addition of Florahumus contributes to:
root mass increase even in the situation of partial nutrient deficiency,
alleviating the effects of nutrient deficiency on above ground parts of plants.